Thread lifts are a non-surgical method that is a beautiful alternative to standard facelifts. While they may not have the same dramatic impact as a surgical facelift (since they can only raise the face a few centimetres), the results are apparent, fast, and relatively long-lasting, and they can postpone the necessity for a surgical facelift. They're also an excellent compromise for individuals who don't want to "go under the knife" but want to see a minor difference.
While depending on injectable chemicals and skin rejuvenation, not everyone is ready for surgery. If you fall under this category, you'll be relieved to know that a new technique – the thread lift – has been created to bridge the gap between noninvasive facial rejuvenation and facelift surgery.
What Is a Thread Lift?
A thread lift is a procedure in which temporary threads are used to create a faint but noticeable "lift" in the skin. Rather than medically removing the person's loose face skin, the cosmetic surgeon merely suspends it by sewing up areas of it. This impact slightly draws the skin back and lifts and flattens the face.
Threads battle ageing in another method, in addition to elevating the skin by inducing the body's natural "healing response" and forcing the body to direct a massive surge of collagen to treated regions. This is significant since collagen is essential in the ageing process.
Who Are Thread Lifts For?
Thread lifts are usually recommended for people who exhibit general symptoms of ageing, such as hollow or gently drooping cheeks, jowls, and a loss of contour and shape.
They are frequently used to postpone a surgical facelift or for individuals seeking a minor improvement. The majority of applicants are between the ages of 30 and 60.
What Can Thread Lift Treat?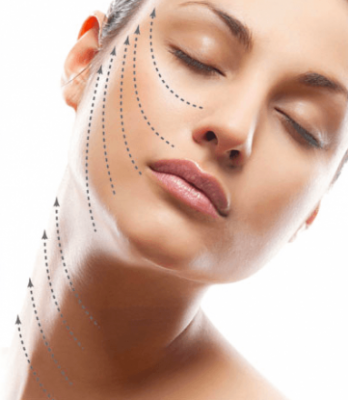 • Early facial structure weakening
• Jowls
• Drooping brows
• Premature loosening of the skin around the neck
What Should I Do To Be Ready For a Thread Lift Treatment?
The following things should be avoided 48 hours before your treatment:
Alcohol
Aspirin
Ibuprofen
Fish oils
You may be recommended to take a 10-day prescription of arnica pills before your treatment to avoid bruising.
Furthermore, a higher vitamin tablet may be recommended because vitamin C aids collagen formation.
It is advised to come with properly cleaned skin.
How Does Thread Lift Work?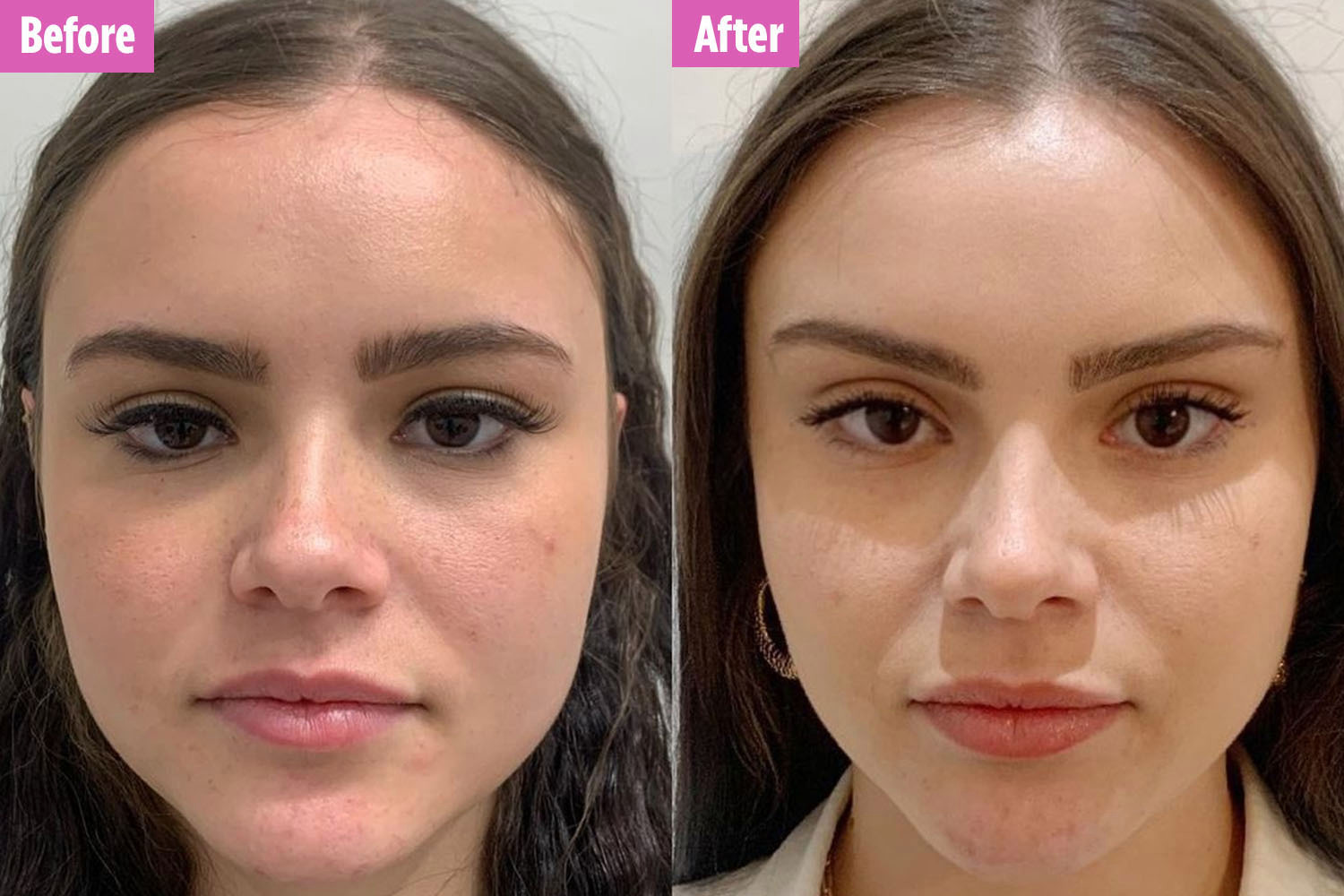 The thread lift procedure includes two stages.
The first step is relatively simple. The doctor does thin threading under your skin, enabling him to pull your skin tight around your neck, torso, and forehead.
Tight, invisible, painless "barbs" cling onto your skin as the thread is pulled, ensuring that the thread retains your underlying tissue and muscles.
When a barbed thread is placed, the second stage begins, and your body's healing response is triggered, encouraging collagen creation in the damaged area. Collagen may patch holes in drooping skin and give your face a more youthful suppleness.
Thread Lifting Technique
The thread lift process may vary slightly based on the location you're targeting and your provider's preferences. The fundamental method is typically the same.
You will be asked to relax in the room where the treatment will occur. As your skin is prepared for operation, alcohol and a topical anaesthetic will be administered.

The threads would be inserted under your skin using a small needle or cannula. Threading might take between 30 and 45 minutes.

After inserting the threads, the injection technique will be eliminated. Under your skin, you may feel a faint pressure or tightness.

Your operation will be finished within a few moments of removing the needles.
Is There Any Danger Or Adverse Effect?
Although there are adverse effects, a thread lift is a low-risk therapy with a short recovery period and possible complications.
The following symptoms can appear.
• Bruising
• Swelling
• Bleeding
• Minor discomfort at the location of the thread injection
Complications, such as dimpling, are possible in 15 to 20% of cases. Difficulties are likely to be mild and quickly remedied. Consider the following complications:
• Allergic response to threading material components
• Bleeding as a result of the treatment piling up under your skin
• Noticeable dimpling or tugging where the threads have been put
• Migration or unwanted "moving" of the threads resulting in lumpy or bulging skin
• Soreness beneath your skin as a consequence of the thread being overly "tight" or improperly positioned
What Occurs Following a Thread Lift Treatment?
The recovery time after a good thread lift is relatively short. Even though there is noticeable swelling and redness, you can return to work as soon as possible.
The outcomes should be obvious as soon as the threads are implanted, but you may observe more in the days and weeks after their insertion when swelling and bruising lessen.
The effects of a thread lift are not intended to be permanent. Successful effects often persist between one and three years. The threads utilized in the surgery, like other soluble dermal fillers such as Botox, will ultimately be consumed by the tissue beneath your skin.
You can continue your usual routine after a thread lift. In the first few weeks after the treatment, your physician may recommend not touching your face aggressively and preventing sleeping on your side.
For the first few weeks following a thread lift, the American Society of Plastic Surgeons recommends skipping your regular moisturizer and sleeping with your head raised to avoid turning over onto the freshly inserted sutures.
What Is The Cost Of a Facelift?
According to the ASPS, the average facelift cost in 2017 was $7,448. This pricing excludes:
• Hospital or surgery centre charges
• Anesthesia
• Recovery costs
The final cost might be much greater. Your cost will vary based on your desired outcomes, the surgeon's experience, and geographic region.
What Does Appiell Offer?
Appiell provides skilled thread lifting services and much more related to your skin. Our practitioners have been appropriately trained, they take precedence over all other options. An untrained practitioner cannot perform thread lifting. Inexperienced practitioners can cause facial muscle injury. That is why we are here. As the word "appiell" implies, we are here with verified practitioners who can care for your skin like no other.
Appiell strives to provide you with timeless beauty and is continuously working to deliver you the finest. Our dermatologist partners are experienced in offering full-spectrum answers to your specific skin problems. So, what are you holding out for? Contact us if you want to seem gorgeous and natural!