Gone are the days when aging was seen as a natural and unpreventable process. With all the scientific innovations, you can retain your plumpy, juicy, and glowy face for as long as you desire. So, are you looking for a preventative and effective solution to skin problems like acne, scars, and wrinkles? The latest advancements in the beauty world have made our dreams come true!
Certain cosmetic treatments and a proper skincare routine should be followed to keep your skin dewy and young. So what are you waiting for? Scroll down to read all you need to know about skincare.
A Guide to Preventative Cosmetic Treatments to Recieve in your 20s
Microneedling
Have you ever heard about protecting your skin with the help of your own skin? Well, it's true and much better than wasting your money on those fake "miracle" creams that promise to transform your skin within a day.
Microneedling, also known as Collagen Induction Therapy (CIT), is an effective skin care treatment that you should consider taking in your mid-20s. If you want to get the best results out of it, it is recommended to receive this treatment in your 20s. Training your skin at a young age to produce collagen regularly will make you look young for a longer time.
But how does microneedling work? This procedure elevates the production of collagen and elastin in your skin. Collagen and elastin are the proteins that support the well-being of our skin. Collagen Induction Therapy (CIT) is done by making tiny punctures in your skin with a pen-like device. Don't worry! This skin treatment is painless and delivers the following results for all skin types:
Elevates Collagen and Elastin Productions
Helps in healing sunburns and scars
Gives your skin a natural glow
Improves the texture of your skin
Chemexfoliation or Chemical Peels
Women are more prone to skin problems like acne, fine lines, and other skin issues than their counterparts. This later turns into wrinkles, scars, and open pores. So it's best to take preventative measures like chemical peels at this age. Yes, cosmetic treatments such as chemical peels can keep your skin healthy.
Chemical peels help clean dead skin layers and reveal fresh skin underneath. The procedure is done by applying some chemicals to our skin to remove the layers of old skin. Different chemicals are used according to skin types and sensitivity.
It is necessary to consult an experienced skin practitioner before taking any chemical treatments to discuss the suitable chemicals according to your skin type. Chemical peels or chemexfoliation help to improve:
Dark circles under your eyes
Freckles, sunburns, aging spots
Uneven skin tone
Rough or patchy skin
Dark spots on skin due to pregnancy or other reasons
Preventative Botox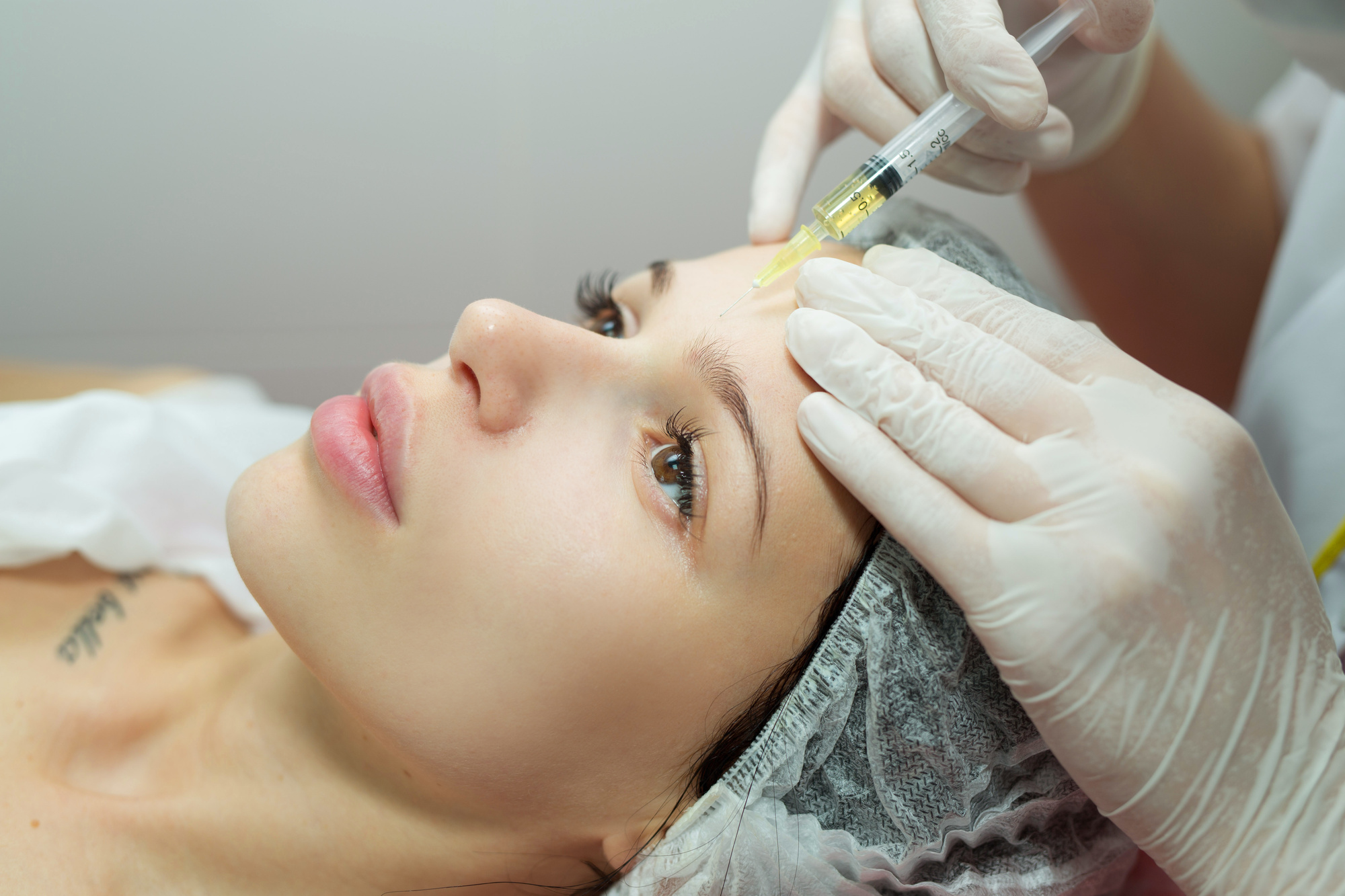 Who has not heard the famous saying "Prevention is better than cure"? The innovations in dermatology have introduced preventative treatments for women in their 20s to help them stay beautiful till their 40s.
Preventative botox is best for you if you are in your 20s and your face has started showing early symptoms like crow's feet, fine lines, and forehead wrinkles. It is a preventative measure to relax your facial muscles. The fine lines on your face start converting into wrinkles due to the continuous moments of our face muscles. Botox is an injectable that slows down the moment of these muscles and prevents wrinkles.
Confused because you heard from your mates that botox is dangerous? They are right! Botox can be risky if not handled by professionals. Botox is a kind of bacterium naturally found in forests and soils. It is highly effective yet dangerous if injected with too much of it. It is necessary to get this treatment from trained professionals or vetted dermatologists.
5 Basic Skincare Routines to Follow in your 20s
1. Use Exfoliating Cleanser
Using a good cleanser is the minimum you must follow in your 20s. With our skin exposed to dirt and an overly polluted environment every day, cleaning it with a cleanser should be a basic skincare routine.
Look for products that contain alpha hydroxy acids (AHA) and beta hydroxy acids (BHA). AHAs shed away dead skin, and BHAs penetrate our facial pores for proper exfoliation.
2. Keep your Skin Moisturized
In your 20s, your skin requires more hydration than it ever did. Remember, hydrated skin is healthy skin. Use a good moisturizer according to your skin type. As for oily skin, lightweight moisturizers are recommended, while heavy creams are designed to hydrate dry skin types. Cleansing and moisturizing your skin should be a regular skincare routine in your 20s.
3. Apply Eye Cream
From age 20-29, our skin goes through many changes. Our eyes are the first place that often gives away signs of aging. Dark circles, puffy under-eyes, and crow's feet are commonly found in the 30s. So including eye cream as a skincare routine is a preventative measure against all these problems.
4. Regular use of SPF
Daily use of good sunscreen is non-negotiable. It is the best preventative measure against skin damage, sun spots, wrinkles, and fine lines. Also, there is common confusion about using sunscreens only when going outside. Whereas SPF is suggested to be a part of your daily skincare routine, whether you leave your house or stay indoors.
5. Skincare Treatments
Before adding any chemical product to your skincare routine, you should talk to your dermatologist. Hydrating masks, exfoliants, and serums are a common need nowadays to keep your skin healthy. Use your skin treatments once or twice a week for best results.
Looking for a Cosmetic Treatment?
We live in a digital world, Appiell is the digital cosmetic platform that understands your skin care concerns and leads you to vetted practitioners. The trained professionals at Appiell are not only experienced but also trying their best to help the youngsters remain young forever.
The skincare experts at Appiell provide all the cosmetic treatments discussed above i.e., microneedling, chemical peels, and botox, in a reliable way. 
Convinced about trying Appiell? Go to your Google PlayStore and install this innovative application to start your skincare journey! Click here to download the app.
The Bottom Line
Your skin deserves to shine and remain beautiful. For this, prevention and protection are the keys. But it is also important to take these preventative measures and treatments under expert guidance to avoid damaging your delicate skin.